March 7, 2018
Topaz Grand Opening How-To Guide
Looking for a rundown of everything you'll need to know for the upcoming Topaz Grand Opening at Rancho Mission Viejo? Here's our guide on how to get the most out of your grand opening experience.
Join us on Sunday, March 18th from 10am to 3pm to celebrate the opening of Topaz!
Live music, delicious treats and festive activities will punctuate the opening of Topaz by The New Home Company, the final phase of new homes in The NorthWalk Neighborhoods at Esencia. If you've ever thought of putting down roots at Rancho Mission Viejo, this is an event you don't want to miss.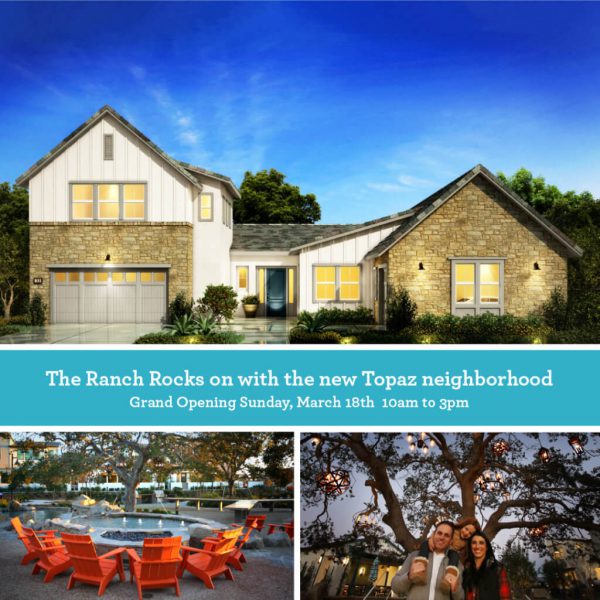 Introducing Topaz – Single-Story Living + Large Lots
It's time to move-up and spread out. Come see what all the buzz is about as we unveil the newest collection of homes at Topaz with single-story living. Topaz offers a traditional, single-family living experience, with a collection of spacious detached homes designed with up to 4 bedrooms and 4,420 square feet of generous living area. Pair these large homes with lots that average over 8,850 square feet, and you can be sure you've found a home that offers ample indoor and outdoor space to move about freely. As the largest homes available on The Ranch, Topaz homes will start in the mid $1 millions.
Do you plan to have your family in tow on Grand Opening day? We've got you covered with plenty of activities to help you keep the little ones busy. Topaz guests will be able to enjoy live music, St. Patrick's Day-inspired crafts and face painting for the kiddos. Then, when you're ready to explore more of The Ranch, you can venture over to explore The Ranch's newest amenity, The Backyard.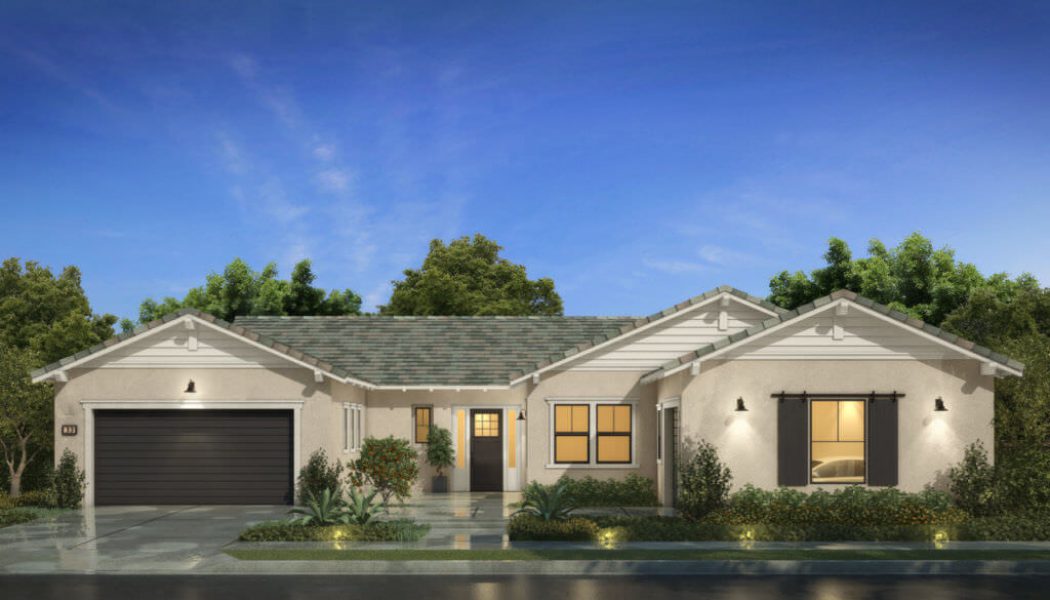 Welcome to The Backyard
On The Ranch, not all backyards are created equal. In fact, there is one backyard on The Ranch designed for everyone to enjoy. With backcountry panoramas and walkable pathways, The Backyard is a 5.5-acre linear park dotted with an eclectic mix of amenities including covered loggias, children's playzones, a zip rail and fire pits.
The Backyard is anchored by two distinct gathering places we suggest you explore called The Garage and The Hangout. The Garage is home to the Esencia Visitor's Center and it includes a DIY workshop, lounge area and bar, tether ball, ping pong table and more. The Hangout is an outdoor, social gathering place complete with BBQs, picnic tables, one-of-a-kind water features and unique chandelier trees designed by LA artist Adam Tenenbaum.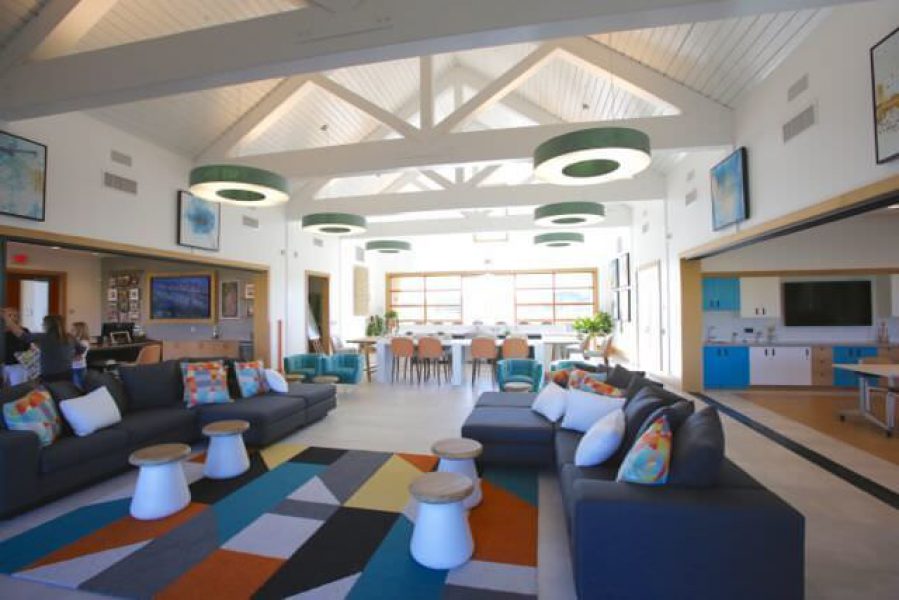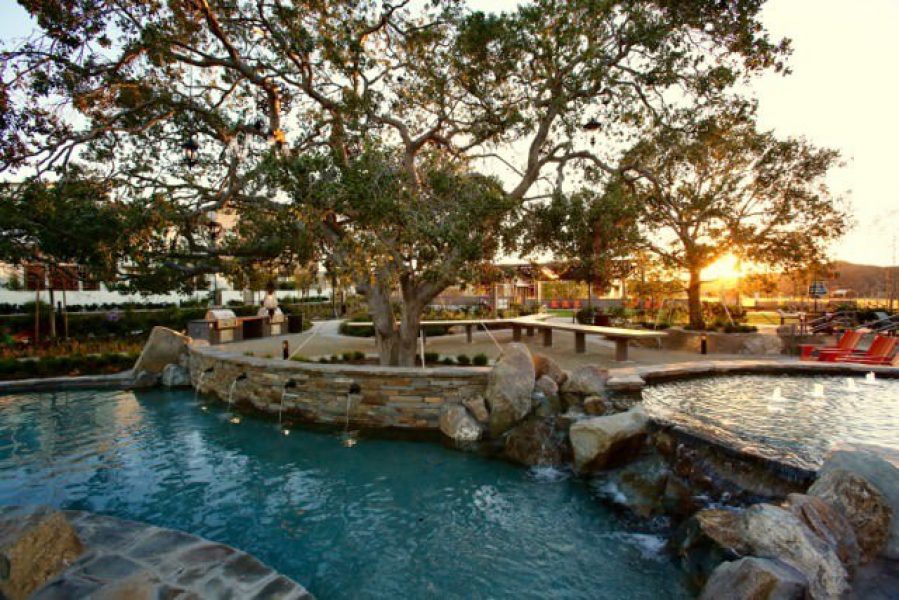 Treats while you tour!
A trip to The Ranch would not be complete without a taste of our signature hospitality! During the Grand Opening, we'll have refreshing drinks and cake pops available at Topaz. Feel like you need a pick-me-up instead? Stop by The Garage to enjoy an espresso, latte, hot chocolate, steamer or tasty iced drinks from Affair Ala Carte.
Turn-by-turn directions
As a new community, some of Esencia's new roadways may not be available on your GPS. So, please use the directions below.
From the 5 freeway, head East on Ortega Hwy.
Turn left and head North on Antonio Parkway.
Turn right on Cow Camp Road.
Turn left on Chiquita Canyon Drive.
Turn left on Esencia Drive.
Follow signs to the Topaz models or The Visitors Center.
What should you bring?
Just bring yourself. We'll do the rest! Hospitality is just a way a life on The Ranch. Have questions? Let us know. We are always happy to help. Feel free to call the Visitors Center if you have questions at 949-768-1882.
Looking for information the day of? Like us on Facebook and follow the hashtags #TheRanchRocks and #NorthWalkGO on Twitter for up-to-date information.