September 16, 2016
Grand Opening How-To Guide: Esencia Hilltop Neighborhoods
The big day is almost upon us! Join us at Rancho Mission Viejo Sunday, September 25thfrom 9:00 a.m. to 4:00 p.m. to discover why Esencia was just named "Master Planned Community of the Year" by the Building Industry Association of Southern California.
You'll love this breathtaking new place to enjoy life on The Ranch.
We're excited to share our guide to getting the most out of the Grand Opening of The Hilltop Neighborhoods in the Village of Esencia. On September 25th, you'll be among the first to get an official look at the new neighborhoods surrounding Esencia's planned, resort-style Hilltop Club. With more than 20 new model homes for every type of family and every stage of life, you are sure to be inspired by the Esencia's coastal views, backcountry vistas and stunning Napa- and farmhouse-inspired architecture.
Here are a few important tips to help you throughout the day:
What is the difference between The Hilltop Neighborhoods and The Canyon House Neighborhoods?
The Hilltop Neighborhoods at Esencia are grand opening for the first time, and these highly desirable neighborhoods are located within close proximity to the community recreational centerpiece, Esencia's Hilltop Club. The Hilltop Club amenity is planned to open in Spring 2017 and will feature an indoor-outdoor fitness center, swimming pool and spa, bar with lounge seating, game arcade and more. Along with the new neighborhoods being unveiled at the Grand Opening, we also encourage you to visit The Canyon House to learn about the new Hilltop locations for five Canyon House Neighborhoods. You can find the all-ages Hilltop Neighborhoods listed in purple here. If you're looking for 55+, single-level homes, you can find our Gavilan™ Hilltop Neighborhoods in purple here.
The Canyon House Neighborhoods at Esencia are also selling. These neighborhoods grand opened last September and are in close proximity to The Canyon House, currently being used as the Esencia Visitors Center. The Canyon House features Canyon Coffee serving Peet's Coffee, large activity lawns and more. You can find the all-ages Canyon House Neighborhoods listed in green here. If you're looking for 55+, single-level homes, you can find our Gavilan™ Canyon House Neighborhoods in green here.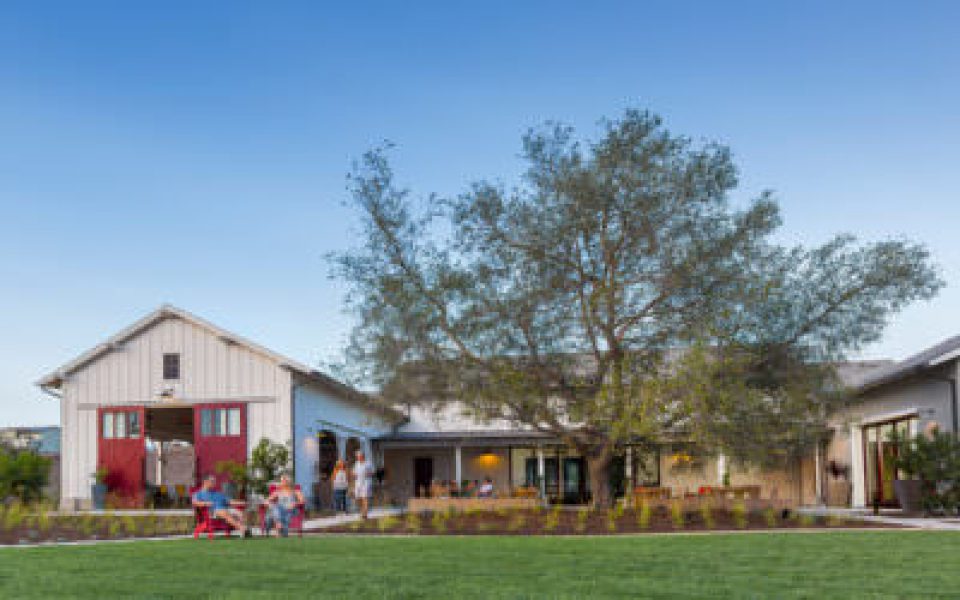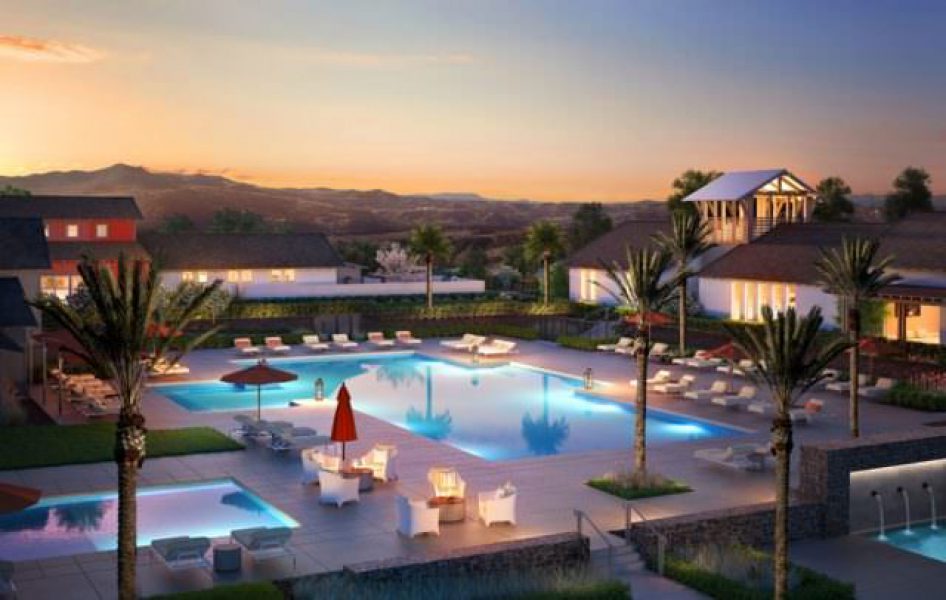 How do I get there?

Please note that Esencia's new roadways may not be available on your GPS, so please use the following directions and look for Esencia Grand Opening event signage.

Take Ortega Highway to Antonio Parkway. Take Antonio Parkway north to Cow Camp Road. Follow Cow Camp Road to Esencia Drive and turn left on Esencia Drive. Parking and Shuttle Pick Up will be on the right.
Alternate Option – If you're traveling on the I-5 North, consider taking advantage of the La Pata Road extension. Accessible via the Avenida Vista Hermosa exit, this new route will establish an important South Orange County parallel to the I-5 Freeway, which allows commuters to bypass the I-5 as they travel from as far north as Rancho Santa Margarita via Antonio Parkway, and south to La Pata and San Clemente.
Where should I park?

Event signage and human directionals will guide you to the event parking in the designated lot on Andaza and Aprender Street at the future K-8 school site. Once there, you will find a shaded tent with chilled water to enjoy while you board one of eleven shuttles that will be running between 9:00 a.m. to 4:00 p.m. on the day of the event.
What is the shuttle route and where will it take me?
The shuttle will make its first stop at The Canyon House. From there, the shuttle will stop at five of the new Hilltop Neighborhood model home locations, including four all-age neighborhoods and one 55+, Gavilan neighborhood. If you didn't get a chance to visit The Canyon House on your way to see the models, The Canyon House will always be your last shuttle stop before the shuttle takes you back to your car.
What should I expect?
After you park your car and get ready to hop on the shuttle, we suggest visiting
The Canyon House
for more information on all of our neighborhoods, models and amenities. You'll also be able to learn more about
The Canyon House Neighborhoods – New Hilltop Locations
at The Canyon House.
These homebuilders' model homes are not part of the Grand Opening shuttle route, but their models can be accessed in your own car. The homebuilders onsite at The Canyon House will also be able to escort you to their model homes via a golf cart at any time.

While you plan your day, enjoy a sample of Peet's Iced Tea, served at Canyon Coffee adjacent to The Canyon House. While at the Canyon House, you'll also want to take a few moments to visit our thriving Esencia Farm. Here, you can strike a pose in our open-air photo booth complete with community tractor.
Afterward, sip on a refreshing raspberry lemonade while you take in the rustic beauty of our barn, raised planter beds, row crops and fruit trees. Esencia Farm features an outdoor courtyard where RanchLife hosts fun gatherings and workshops for Esencia residents.
Also, don't forget to just look around. Some of the best views are at The Canyon House, including the green oak tree canopy of Oak Canyon and glimpses of the beautiful coastline in the distance.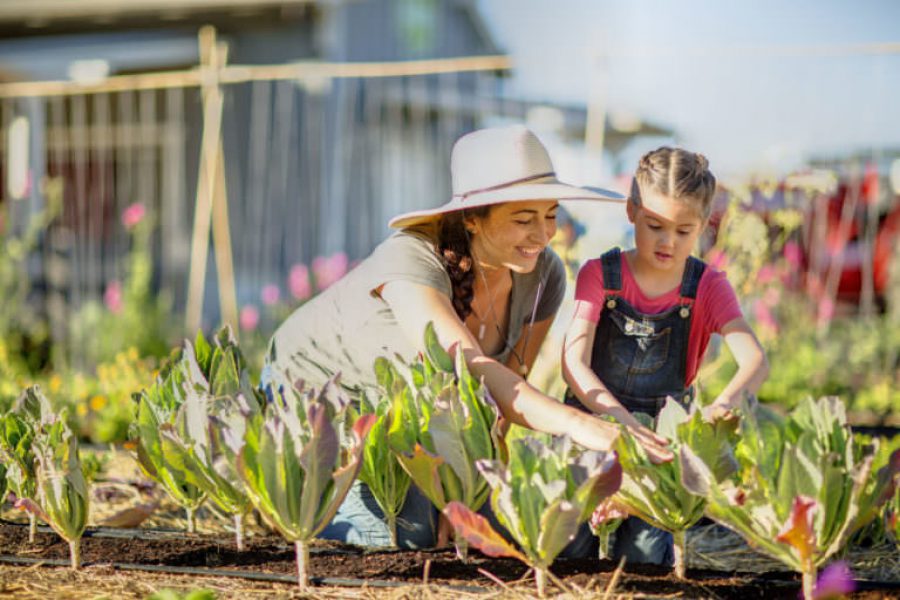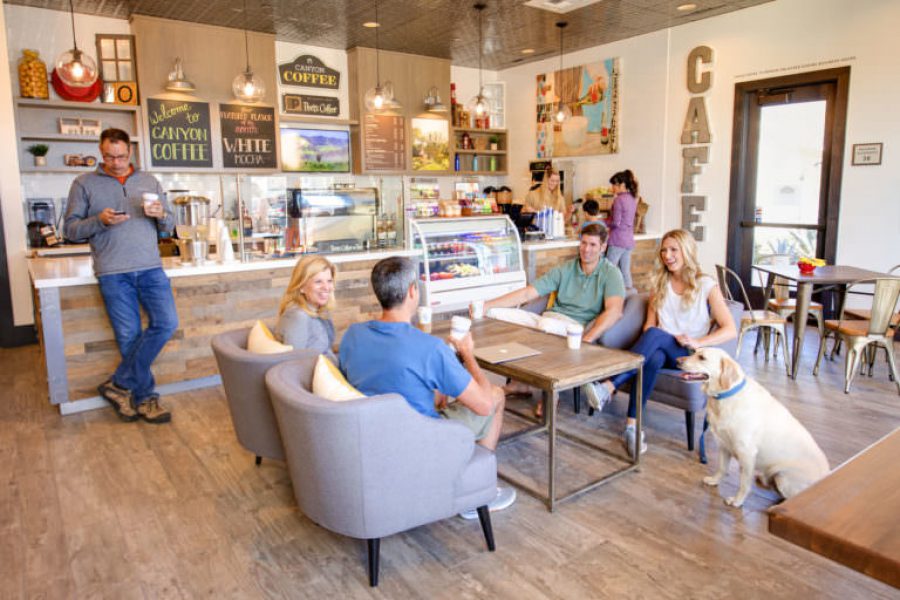 Will there be food?
Yes! There will be two gourmet food trucks located between Esencia Farm and The Canyon House where you can purchase fresh cuisine. Choose between:
If you're simply looking for a light snack, Gloria Broming, our incredible Community Farmer, will be on site with fresh herbed popcorn, infused water and refreshing lemonade. The Canyon House will also be serving light refreshments and cookies.
What can I expect at each neighborhood model gallery?
There will be fun ways to get to know Rancho Mission Viejo and Esencia at every turn. In fact, you will enjoy a unique experience as you visit each of The Hilltop Neighborhoods. We're excited to share a glimpse of the diverse activities and amenities available at each stop along your model home tour.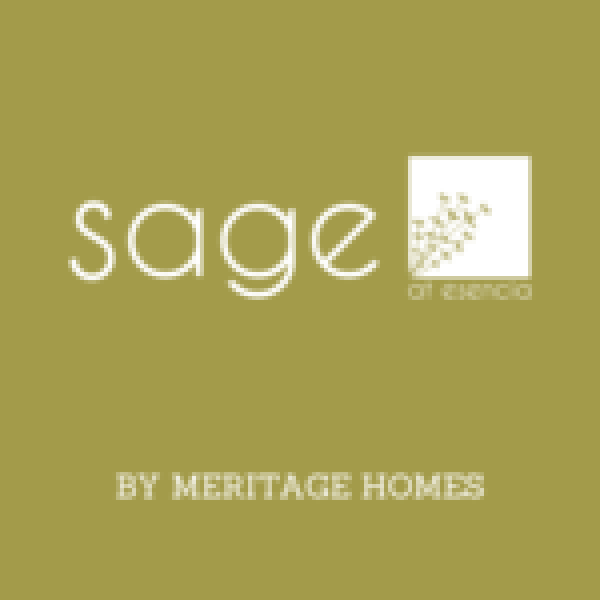 Sage: Get your heart pumping with a health and wellness experience at Sage by Meritage Homes. Learn about The Hilltop Club's spinning, yoga and movement studios while you sip on an organic Naked Juice.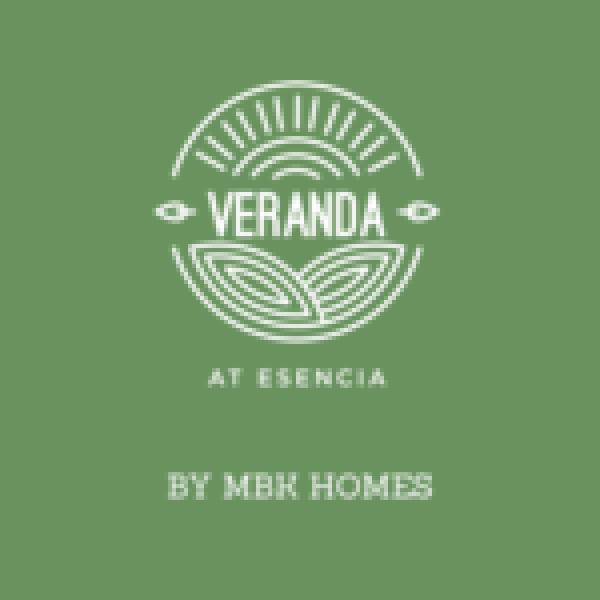 Veranda: Want to see what is in store for kids and kids at heart? Play a basketball hoop game and get jumping with chalk art hopscotch at Veranda by MBK Homes. You'll also learn more about the future, K-8 Esencia School and The Pavilion, which will feature a gymnasium, outdoor movie space, and playing fields all in one spot.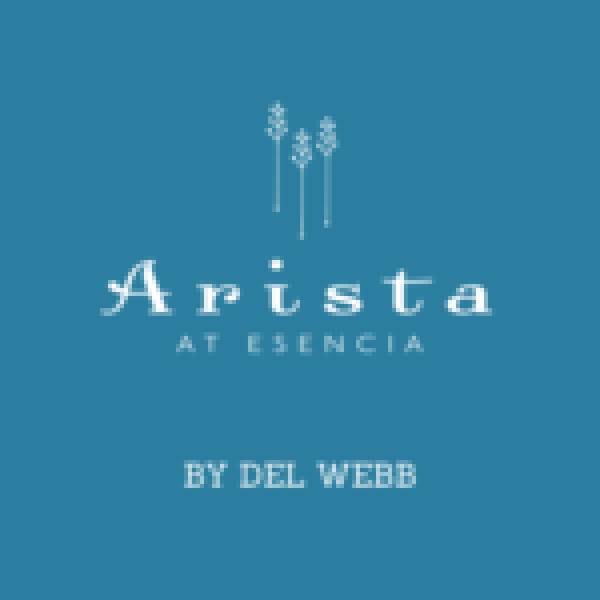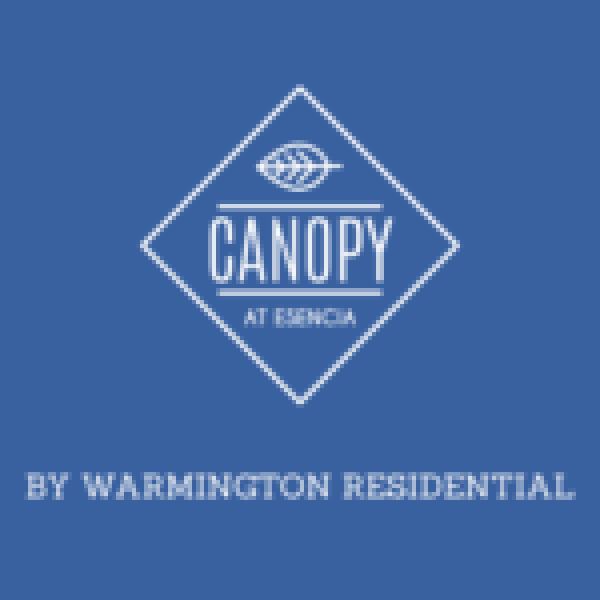 Canopy: Is there anything better than enjoying time outside by a campfire? Imagine how fun it will be to enjoy Esencia's Campout experience as you munch on delicious S'mores at Canopy by Warmington Residential.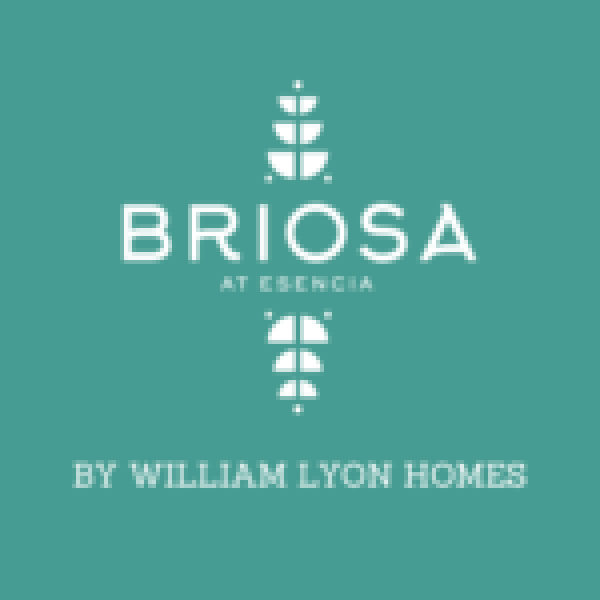 Will there be music?
Don't forget your dancin' boots. The Kelly Rae Band will be playing a lively mix of country and modern music at the Farm from 9:00 a.m. to 4:00 p.m. This is an event you do not want to miss!
What should I bring?
Just bring yourself and your family members. We'll do the rest! Hospitality is just a way of life on The Ranch. Have questions? Let us know. We are always happy to help.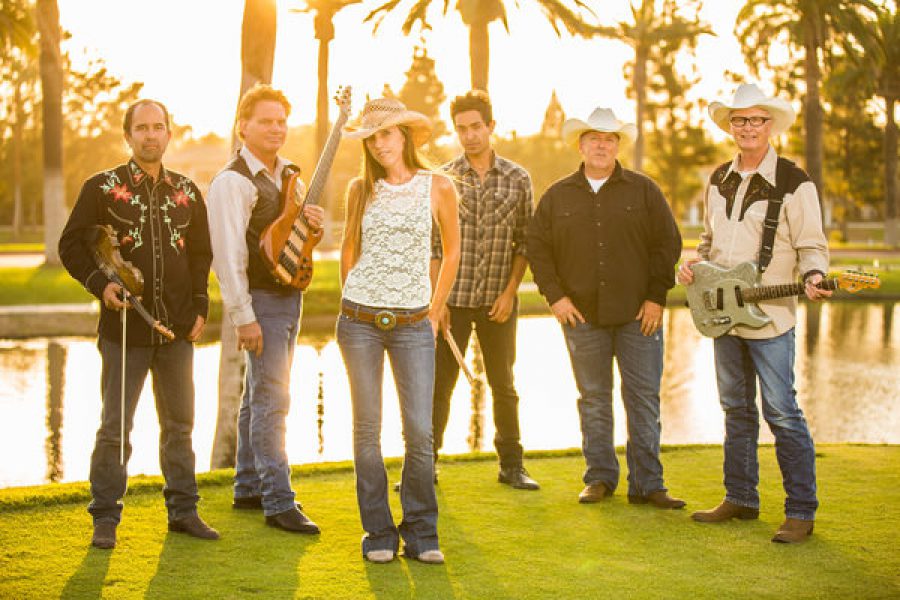 Looking for information the day of? Like us on Facebook and follow the hashtags #HilltopOpening and #EsenciaLife on Twitter for up-to-date information. Be sure to post your own day-of photos to Instagram and tag us @RanchoMissionV!