August 14, 2015
Gavilan Evolves at Esencia
The upcoming grand opening of Esencia, the newest hillside village on The Ranch, will showcase both new panoramic views — and new points of view in true intergenerational living!
Situated along some of the highest elevations on Rancho Mission Viejo will be 12 new neighborhoods, terraced into west-facing hillsides to afford coastal and backcountry views that encompass majestic ridgelines, ancient arroyos and groves of fragrant lemon trees.
Four of the 12 new neighborhoods at Esencia will include primarily single-story homes specifically designed for the 55+ crowd. Instead of grouping Gavilán neighborhoods behind gates, we've integrated them with the other eight "all age" neighborhoods at Esencia to help create a new village for all ages and life stages.
Plus, we created a unique mark or logo featuring a hawk in-flight to help homeshoppers identify Gavilán neighborhoods. Gavilán is the Spanish word for "hawk," which fly in abundance along the ridgelines and across the open spaces of The Ranch. Given the carefree lifestyle with limitless opportunity afforded the 55+ crowd at Esencia, we felt the Gavilán name and mark were the perfect fit for distinguishing our Gavilán neighborhoods on The Ranch.

The True Meaning of Gavilán
Through an evolving process, Gavilán has become a liberating approach to intergenerational living in South Orange County. We've heard time and time again from the 55+ folks that they crave a vibrant and bustling community where they can stay connected to every generation while also living in neighborhoods of their life stage peers and enjoying amenities exclusive to them. Gavilán offers just that, and in a short time, has already transcended from a place at Sendero into a lifestyle at Esencia.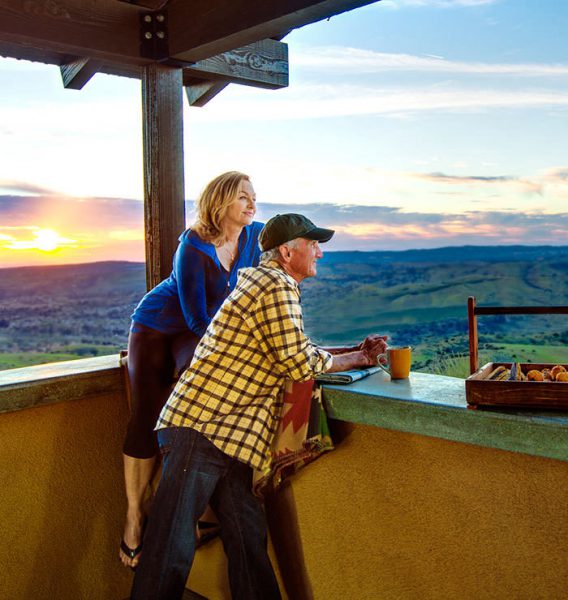 New Gavilán Neighborhoods
At Esencia, Gavilán is no longer a separate enclave. Gavilán means those 55+ neighborhoods which are carefully arranged and seamlessly woven into the fabric of the total Ranch community. And in a "best of both worlds" offering, residents of Gavilán neighborhoods enjoy access to ALL the amenities and facilities found in the villages on The Ranch — PLUS they enjoy access to amenities which are exclusively theirs. It's about being as connected as you like and getting together, when you want, with like-minded souls – no matter their age!
Explore. Escape. Experience.
THE CANYON HOUSE AND OAK CANYON: Debuting on Esencia's grand opening day will be The Canyon House, serving as the social hub for all Esencia residents. Highlighted by Canyon Coffee, The Canyon House will be Esencia's first indoor/outdoor retreat and feature an al fresco courtyard overlooking Oak Canyon – a tucked-away open space arroyo where hiking trails meander through stands of live oaks.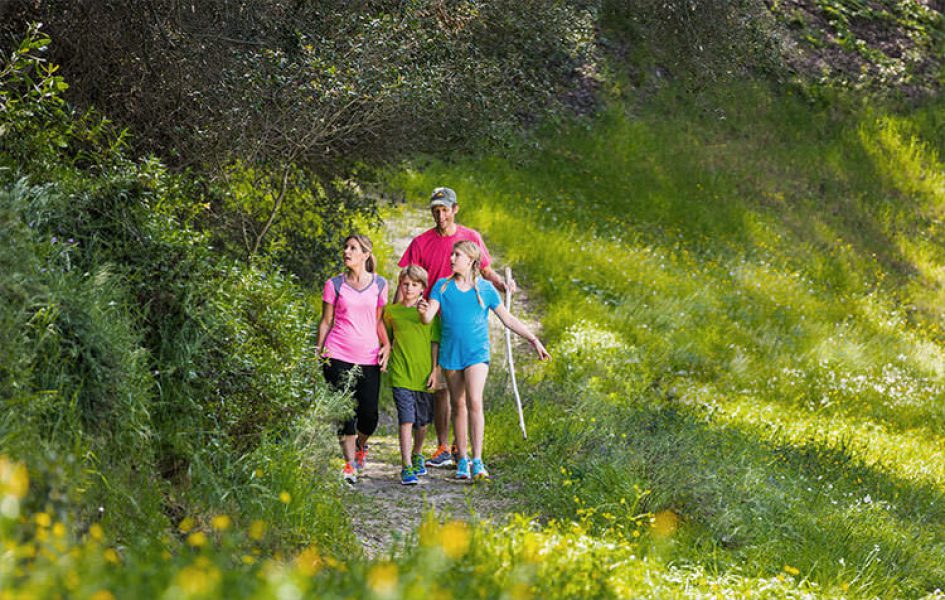 ESENCIA FARM: Now under cultivation at Esencia is Esencia Farm, another Rancho Mission Viejo community farm (our third so far), complete with barn, raised planter beds, row crops, fruit trees, and an outdoor courtyard for farm-to-table gatherings and dinner parties.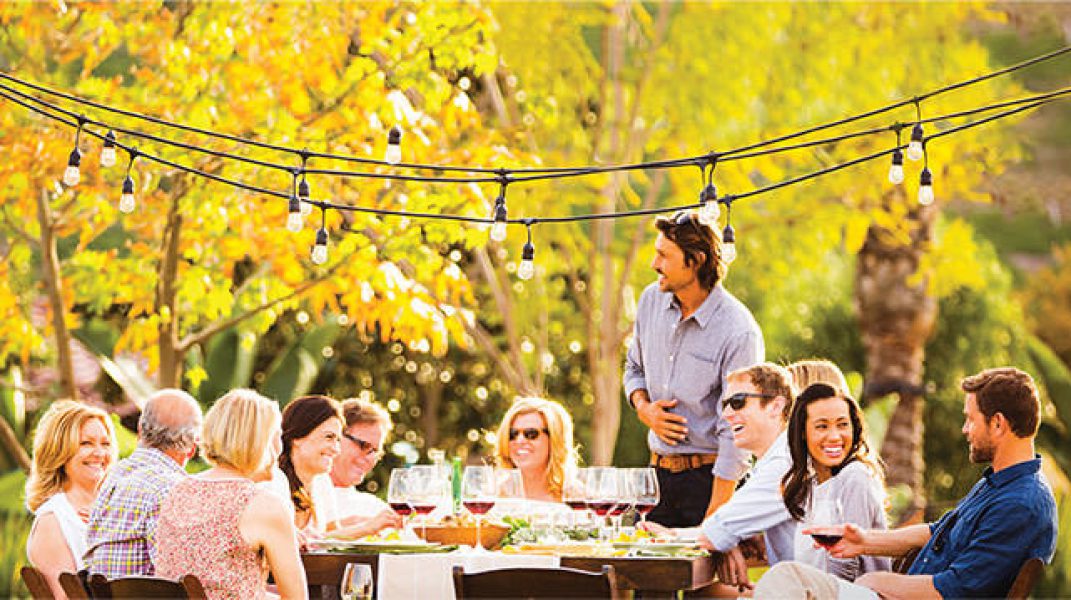 THE HILLTOP CLUB: Plus, at Esencia, all residents who enjoy active lifestyles will be thrilled after their first step into the planned Hilltop Club. Designed as a community center, The Hilltop Club is expected to offer a fitness room, swimming pool and spa, staffed bar for events, an arcade (for the young and young-at-heart), firepits, and BBQ pavilion.
THE OUTLOOK: Accessibly only to Gavilán residents will be The Outlook, an open-air retreat overlooking the protected open spaces of Chiquita Canyon and the rugged Chiquita Ridgeline. Here, Gavilán residents and their adult guests will enjoy exclusive access to The Outlook's lap pool with resort-style lounge chairs, BBQs and firepits, patio seating and dining areas, as well as places to stage the perfect party or cocktail hour celebration.
The Outlook is under construction – and joins the many more special places and spaces planned at Esencia, including those for the exclusive use of Gavilán 55+ residents.
Top Builders and Innovative Home Concepts
Some of today's top homebuilders have come together to offer a wide range of home styles, designs and price points at Esencia. The homebuilders selected to build the first four 55+ Gavilán neighborhoods at Esencia include Shea Homes, Standard Pacific Homes and William Lyon Homes. These primarily single-level residences have been crafted to showcase Esencia's indoor/outdoor lifestyle with many floorplans featuring wide covered patios to expand and extend each home's entertainment area. Spacious gourmet kitchens, large master bedroom suites, and clean, simple designs make these low-maintenance homes ideal for relaxed living.
Visit RanchoMissionViejo.com today to look at the floorplans – and learn how to SIGN UP to become a Pathfinder and move to the Gavilán neighborhood of your dreams at Esencia – along some of the highest elevations on The Ranch!