May 16, 2016
The Outlook Grand Opens
At Rancho Mission Viejo, Gavilán™ features single-level living in South Orange County for the 55+ crowd. Gavilán™ residents enjoy exclusive 55+ amenities, as well as a host of other amenities available throughout the Villages of Esencia and Sendero.
Now, the Gavilán™ lifestyle just became even richer with the unveiling of The Outlook, one of Esencia's most highly anticipated amenities located in the heart of three Gavilán™ neighborhoods.
The Outlook, soon to become relaxation central, is a spacious retreat with an indoor-outdoor great room for socializing, a lap pool, poolside cabanas, a fireplace, and much more. With panoramic views of Chiquita Canyon, The Outlook is perfect for poolside lounging, reading by the crackling fire or enjoying wine and cheese with your new neighbors.
A Celebration to Remember
On May 4th, over 250 guests and homebuyers came out for the grand opening of The Outlook.
Guests enjoy tray-passed hors d'oeuvres, drinks, live bands and dance performances while celebrating the arrival of this new, resort-style getaway.
When guests arrived, they started their journey at The Canyon House, Esencia's visitors center and the location of Esencia's popular coffee house, Canyon Coffee.
From there, they were shuttled directly to The Outlook grand opening where they enjoyed a full evening of food and entertainment, as well as a chance to tour nearby model homes at Avocet, Cortesa, and Alondra neighborhoods.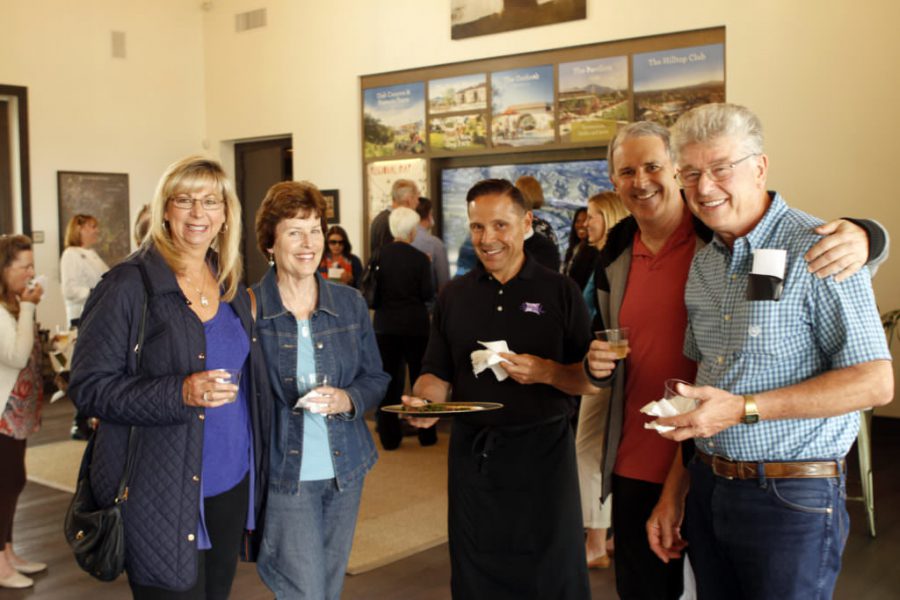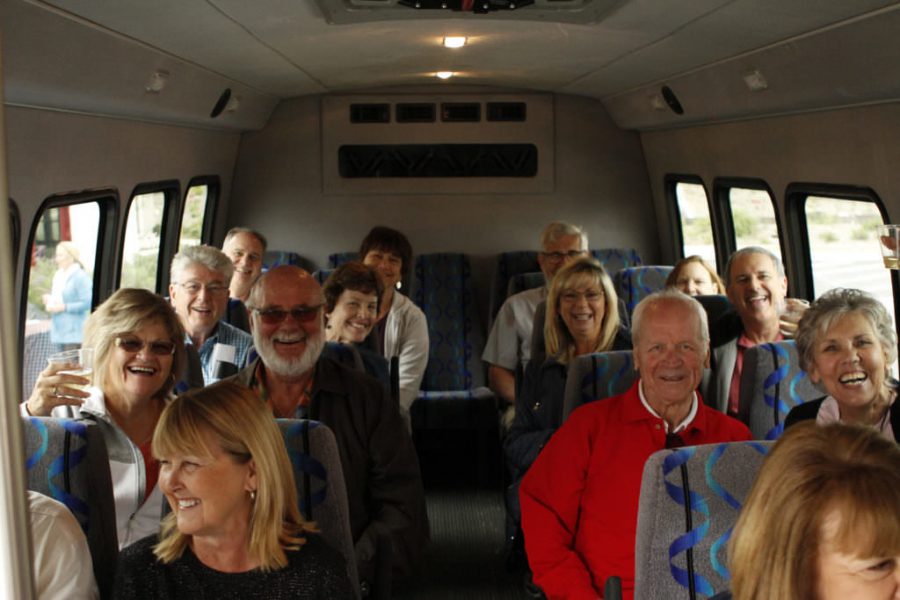 Mouthwatering Morsels and Delectable Drinks
No Rancho Mission Viejo celebration is complete without delicious dishes, and this event was no exception. Chef Dawn with Party in a Box Catering created a scrumptious, healthy menu of bite-sized appetizers, including grass-fed beef meatballs with a barbecue drizzle, crostini with chilled organic chicken and heirloom cherry tomato chimichurri, and a farmhouse melon trio salad. Of course, there was also no shortage of champagne, wine and other libations to enjoy throughout the evening!
Singing and Dancing the Night Away
Not only was this event a great chance for homebuyers to experience the community and meet their future neighbors, but the entertainment was wonderful, too! Throughout the evening, performers sang and danced. Guests were met with the sounds of acoustic guitar for those starting their afternoon at The Canyon House.
At The Outlook, Michael Sullivan and the Breakwater Band, one of Southern California's most popular surf rock bands, kicked it up a notch with performances of great throwback tunes that had guests tapping their toes and singing along. To round out the evening, The West Coast Dancers also performed fun, improvisational dance numbers to some of the greatest rock hits.
After the performances, many eager homebuyers visited Vireo, the final Gavilán™ neighborhood next door to The Canyon House.
Model Home Dreams
Rancho Mission Viejo offers 12 all-age and 55+ neighborhoods that range from 1,340 to 3,765 square feet. Gavilán™-specific homes start at the high $500,000s and range from 1,456 to 3,004 square feet.
Vireo by William Lyon Homes, Avocet by CalAtlantic Homes, and Cortesa and Alondra by Shea Homes were all open for self-guided tours and are open daily for homebuyers looking to make the move to Rancho Mission Viejo.
Ready to start exploring homes at Gavilán™? Click here.