May 9, 2016
Single-level living is all the rage—again
Single-story homes are enjoying a big resurgence in popularity, and it makes sense. Everything on one floor, no stair workouts, and spread out floorplans with living spaces that flow into one another—and keep going. The layout, with central courtyards and indoor-outdoor spaces, sets the scene for dinner parties, family gatherings, and much more.
That's why our 55+ lifestyle called Gavilán™ has been a big hit. As you know, Gavilán™ features single-level homes surrounded by amenities and activities for ages 55+, interspersed throughout the larger all-ages community of Esencia.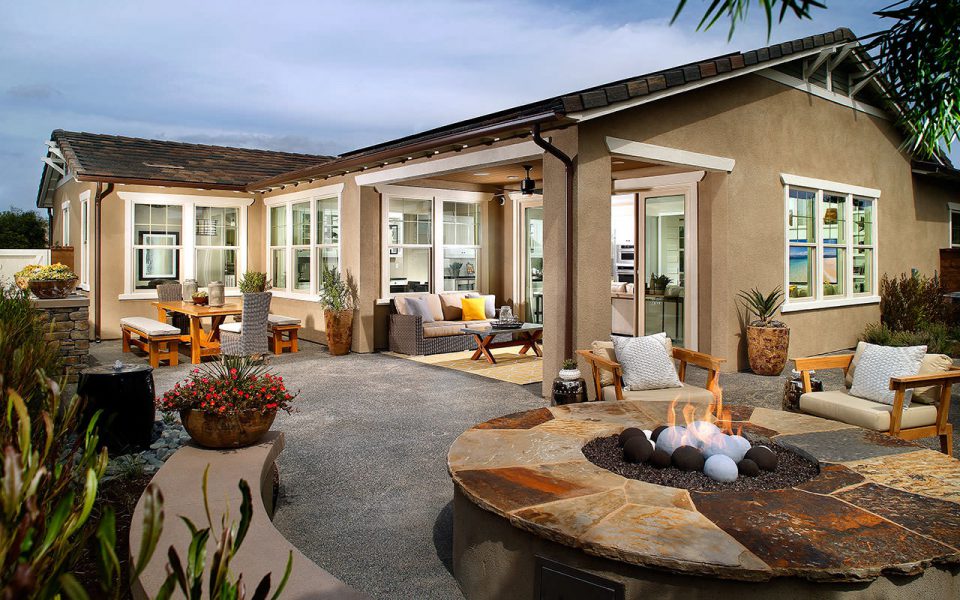 Our Gavilán™ homes were recently featured in an Orange County Register article about the high demand of single-level ranch homes. It talks about the perks of single-level living, a brief history, what's driving their interest, and much more.
Click here to read the full article.