December 20, 2018
The Winstons Make Life on The Ranch a Family Affair
Meet George and Cynthia Winston! These two were interested in downsizing from their home in Laguna Hills to something cozier in retirement. They weren't actively looking to move, but one Sunday afternoon, the Winstons decided to explore Rancho Mission Viejo after seeing an ad in the paper.
Little did they know that soon enough three of their family members would also be living on The Ranch by year's end.
Mesmerized and Amazed
"When we arrived, what instantly stood out to us were the amenities and the surroundings. On The Ranch, you're in Southern California, but it doesn't feel that way. The beautiful hillside reminded us of Sonoma, especially at sunset," explained Cynthia.
As the Winstons explored the community, they were captivated by The Ranch's award-winning amenities, vibrant social life, and the neighborhood of their future home, Vida by Del Webb. Vida is a Gavilan 55+ exclusive neighborhood in the Village of Esencia that offers homebuyers one- and two-story homes with indoor-outdoor living, integrated covered patios, abundant natural light, and more.
"Our new home is just the right size. It's low maintenance and has the most incredible view. We're right on the canyon so we often see deer, owls, and hawks," explained Cynthia.
From their patio, the Winstons enjoy views of the protected ridgelines and canyons of The Reserve at Rancho Mission Viejo, a rich habitat preserve that will ultimately grow to be 17,000 acres.

In fact, on the patio is where they enjoyed a toast on their first night in their new home. "The champagne flutes weren't unpacked yet, so we toasted with coffee mugs!" said Cynthia.

Family is at the Heart
If you ask the Winstons, it was more than just their love of Vida that inspired them to make the move. It was a deep desire to be close to family.

In fact, the Winstons' sister lives right across the street from their new home at Vida. And, Cynthia's and George's son and daughter-in-law bought a home at Azure in Esencia, another neighborhood at the Ranch. These two are expecting their first child in April, which will be Cynthia's first grandchild. Cynthia is thrilled her granddaughter will attend the state-of-the-art school at Esencia when the time comes, and as a former preschool teacher and volunteer, Cynthia looks forward to volunteering in the classroom as she did with her own kids when they were growing up.

"This place has a great sense of community and is wonderful for families. We don't have little ones at home anymore, but it's so nice to know that we can be so close to them while still having all the amenities and lifestyle pieces that are great for us as retirees," explained Cynthia.
Inspired by Intergeneration Living

The intergenerational makeup of The Ranch is a draw for home shoppers like the Winstons. The carefree lifestyle we call Gavilan gives residents in age-qualified, 55+ neighborhoods exclusive access to such amenities as the Hacienda at Sendero, The Outlook, BBQ Barn, The Getaway, Sunrise and Sunset parks at Esencia – plus more.
In addition, the Gavilan lifestyle features exclusive RanchLife programs across The Ranch, including happy hours, over 45 resident-lead clubs, dining events and group fitness classes – all for residents of the many 55+ neighborhoods on The Ranch. The Winstons are regular participants in many such events, which has allowed them to get to know their neighbors and the community.
"We love getting drinks at The Hilltop Club with our neighbors, and we are regulars at Taco Tuesday at Sendero," explained Cynthia. "Living here is like being at a resort."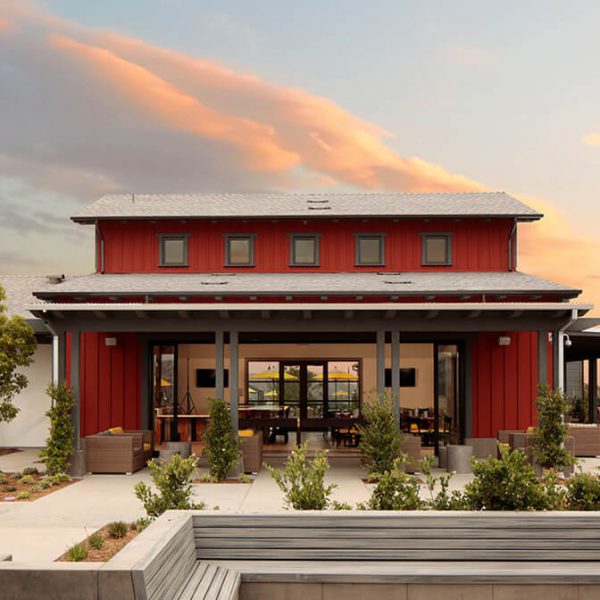 Want to learn more about Vida by Del Webb? Browse photos and floor plans here.
Curious to learn more about life at Rancho Mission Viejo? Connect with us on social! You can visit our Facebook or Instagram to see more community information and discover why our residents say #TheRanchRocks!