April 14, 2017
Introducing Esencia: Opening Fall 2015!
Everyone has a different dream home checklist. Some buyers always imagined having sweeping views of the countryside or owning a home with resort amenities right outside their front door. Others have dreamt of a space to entertain guests with a floorplan that seamlessly connects indoor and outdoor living.
Those options certainly abound at The Ranch, but for the Winegreds, their needs were different. It was simple: a master bedroom downstairs and a home in a neighborhood not restricted by age.
For them, finding a new home was about freedom and flexibility. They wanted to be free to have their adult children visit and stay for as long as they wanted. And having a master bedroom downstairs would allow the floorplan to be easily adapted.
Little did they know how hard it might be to find a home as flexible as their changing needs. Enter Briosa by William Lyon Homes.
Downsizing with a Downstairs Master
Carol (60) and her husband, Michael (67), had been living in the Talega area for almost 12 years. A combined family with six children between them, the Winegreds had five of their adult children move out, with only one teenager left in the nest. Their youngest was already a high school senior, and that's when it hit them. They were only months away from sending him off to college.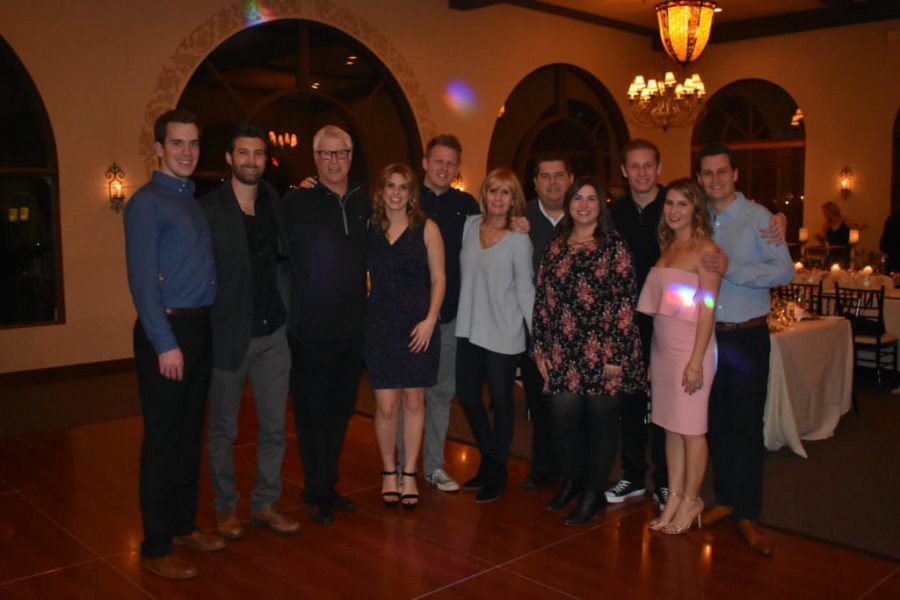 "It was time," explained Carol. "We decided that we wanted to downsize and buy a smaller home."
Not only were they looking to downsize, but Carol also suffered an unexpected injury last year that caused her to reconsider her home's layout and design choices.
"I fractured my back, and I couldn't get upstairs for two weeks. I had to sleep in our downstairs guest room and couldn't get to our laundry room on the second floor. That's when I said to my husband, 'We're moving after our youngest graduates, and I have to have a master down. I have to have a laundry room down, and the home has to offer single-level living.'"
The Search for a Win-Win
The Winegreds started their home shopping by looking at resale options, but they couldn't find anything they could agree on. Carol wanted a resale, mid-century fixer-upper, and Michael had his heart set on anything turnkey. The shopping process was starting to get stressful, until Carol turned to Google.
"So, one Saturday morning I was just on the Internet, and I decided to Google 'Orange County homes with master bedrooms downstairs,'and up came Briosa at Rancho Mission Viejo. I've known about The Ranch for a while, and we actually have friends who are moving to the area. So, I called. When we arrived and saw that two of Briosa's three plans offered master bedrooms down, we were thrilled. I can't tell you how hard that is to find in new construction nowadays."
From there, it was love at first sight for Michael and Carol. "We walked into Residence Three, and within 10 minutes we knew that we had found our home. And, we just kept looking at each other like… Oh my goodness. This is what we're looking for."
Carol had her downstairs master bedroom, and Michael loved that the home would be brand new.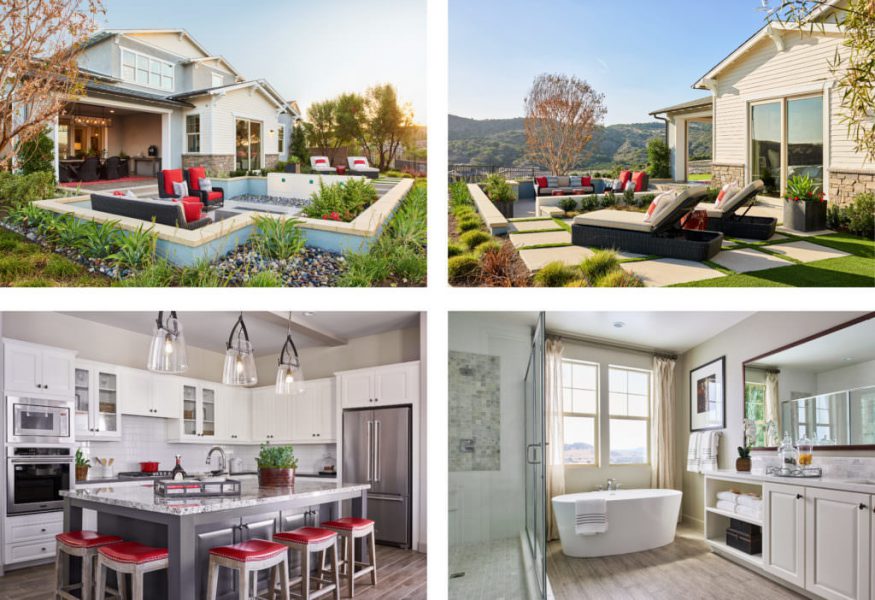 Benefits of Briosa: Single-Level Living, Two-Story Design
Briosa's distinctive, two-story floorplans range between 3,069 and 3,491 square feet, offer 3–4 bedrooms (and media rooms) and feature 3.5–4.5 baths. Homeowners love the homes' elegant great rooms, gourmet kitchens and optional covered loggias, which are ideal for outdoor parties and al fresco dining.
According to the Winegreds, Briosa brought even more to the table than they originally knew they wanted.
Ease of Living. The downstairs master bedroom offered both convenience and privacy, with a personal sanctuary in close proximity to the main living areas and kitchen. From experience, Carol knew this emphasis on single-level living would bring ease and comfort to their daily routines for years to come.
Space to Spread Out. Even though the Winegreds were expecting to downsize, they actually increase their square footage by 500 square feet. While their children were moving out of the house, Michael and Carol still wanted to be able to host their family for the holidays or family gatherings. The solution? The expansive second-story offers bedrooms and media rooms that can comfortably house guests, but also give everyone enough space to spread out. When their family isn't visiting, those secondary rooms can easily transform into creative spaces to pursue hobbies and new interests. Think home gyms, art and music studios, hobby and craft rooms and more.
"That's what's great about Briosa. When you go upstairs there's what you call a media room, which is just another big family room. And then, there are two more bedrooms with their own bathrooms on opposite sides of the media room. So, everyone has their space and their privacy. It's like everyone is together but separate, and, therefore, more harmonious."
Unbelieveable Customer Service. Ultimately, what made the biggest difference to the Winegreds was William Lyon Homes' level of care. "Without question the William Lyon team has bent over backwards and surpassed any expectations I would ever have. One of my favorite things about the team that we work with is the transparency. I ask a question, I get an answer. They are what has really solidified this purchase for us, who we're dealing with. It's just been nothing but a pleasure."
The Winegreds purchased their home in January and are scheduled to move in this coming October.
Want to learn more about Briosa and tour the model homes? Visit the Briosa Sales Gallery (open daily, 10 am to 5 pm) at 2 Puro Way, at the village of Esencia in Rancho Mission Viejo or call Briosa at 949-388-0465. To learn more about Esencia and the Rancho Mission Viejo lifestyle, visit our website, download driving directions to Esencia, and then visit the Esencia Visitor's Center, open daily.