September 23, 2019
Why Do Lower Mortgage Rates Matter?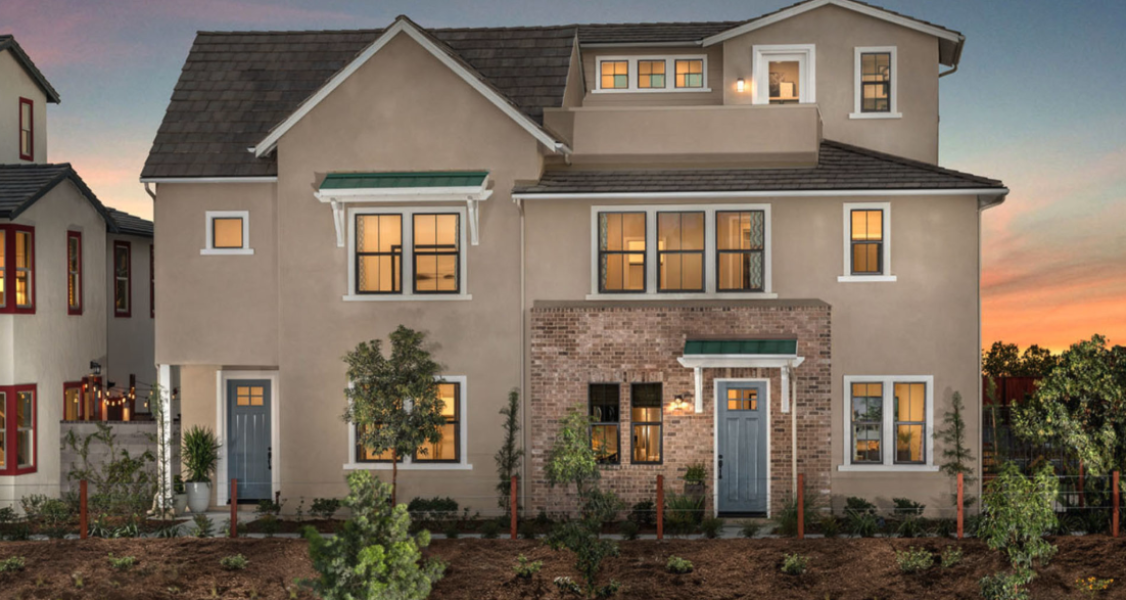 You're in the market for a new home.
You've decided Rancho Mission Viejo is the perfect place for you and your family.
But, how do you know if now is the time to buy? And, what do current mortgage rates really mean when it comes to your purchasing power?
To answer that question, we sat down with Ken Perlman, from John Burns Real Estate Consulting, an organization that provides independent research and consulting services related to the U.S. Housing industry. Ken shared insight into:
How today's mortgage rates compare to historical trends
What first-time homebuyers can expect as they enter the marketplace
Why many 55+ homebuyers and move-down buyers are looking at mortgage loans as a savvy financial decision
Let's get into the breakdown.
Mortgage rates are at 20-year lows
If you've been watching the news and evaluating mortgage rates, you've likely heard mortgage rates are at near all-time lows. A quick look at the data provides a clear picture:
1970s – A high of 12.90%
1980s – A high of 18.63%
1990s – A high of 10.67%
2000s – A high of 8.64%
2010s – A high of 5.21% and currently below 4%
Compared to the highest interest rate over the past few decades, 2019's mortgage rate is at near historic lows and holding steady at below 4%. In fact, the New York Times reported the Federal Reserve cut interest rates by a quarter of a percent on Wednesday, which is great news for home shoppers.
"Even when you look at the peak of the housing market when home prices where appreciating rapidly, interest rates were 5% and 6%," explained Ken. "Historically, mortgage rates have been dramatically higher than they are now. That's especially important when you're looking at a 30-year, fixed rate mortgage. When you have the option for a very low rate for a long period of time, that can be a difference maker."
Millennial homebuyers gain more purchasing power
So, what does the change of interest rates mean for home shoppers purchasing a home for the first time. According to Ken, a lower interest rate can mean one of two things:
The home you want becomes more affordable with a lower monthly payment
Or, it means you now have more purchasing power and can afford a larger home
To illustrate the point, Ken shared an example.
When you're buying a home, it's not just about the final price of the home. It's a function of the question, "How much can I afford every month?"
If the answer to that question is $4,000, for the sake of this example, consider the impact of your interest rate. If the interest rate goes down, you can either buy the same home for a lower monthly payment. Or, you can consider buying a larger home for that same $4,000 a month.
"Ultimately, when interest rates go down, borrowing is more affordable. It makes home purchases more accessible to more people and creates affordability in markets where affordability can be a challenge," explained Ken.
"This is not something to sleep on."
Renters make the move to homeownership
As interest rates lower, it also creates a distinct opportunity for renters looking to transition to homeownership.
The Southern California rental market continues to get more expensive, with rents approaching mortgage-level prices. Many find staying in the rental market can be just as expensive as homeownership, especially over the long term. This is especially true if you're in a position where your landlord is continually raising rent by 3-5% annually to keep pace with inflation.
In contrast, a fixed-rate mortgage is locked in for the term of the loan and you're building equity in a home that's yours.
55+ Homebuyers free up money with savvy investments
While lower mortgage rates primarily benefit entry-level homebuyers, there are unique advantages for move-down buyers and 55+ home shoppers as well.
A lower mortgage rate can give home shoppers two key advantages:
You can free up cash to enhance your lifestyle
Or, you can leverage your newly available cash for other investments
"When you sell your home and have money at your disposal, you have options. Why not use that money to work for you, whether that's supporting your lifestyle or an alternative investment?" posed Ken. "At 3.75%, you can buy a home at a low interest rate, and you don't have all of your cash tied up in a house."
Financial freedom is the name of the game. Some 55+ home shoppers use that available money for travel, home enhancements or even college funds for their grandkids.
Alternatively, some savvy homebuyers may choose to take out a loan for 3.75% and invest their available cash in another investment vehicle where they can earn 5 - 7%.
"At that point, you have quite a bit of cash flow on another investment and you are still able to purchase a house," explained Ken. "When interest rates are that low, the relative investment and the likelihood of taking out a loan can increase because it's just a smart move."
So, how do you know now is the time to buy?
While everyone grapples with the question of whether it's a good time to buy, Ken gave some sage advice.
"At some point a home shopper needs to decide (1) this a reasonable time to purchase and (2) this a really good interest rate by historic standards. Those are personal decisions, but by historical standards, today's interest rates are phenomenal."
Ready to find your perfect home? Get pre-qualified and visit one of Rancho Mission Viejo's Esencia Neighborhoods to explore what homes you're able to purchase, given these historically low interest rates. Start browsing now: RanchoMissionViejo.com/homes.