June 14, 2017
A Chat with Esencia School's New Principal
With the new Esencia K–8 School planned to open in Fall 2018, there's a lot of excitement in the air! We recently had the pleasure of talking with the School's Principal Josh Wellikson, to take a deeper dive into who he is, and what he plans to bring to learning and education at The Ranch. From being a counselor and meeting his wife at summer camp, to opening up two new schools and truly investing in the theory of "kids before curriculum," get ready to get to know Principal Wellikson.
Thanks so much for taking the time to talk with us today! Would you mind starting by giving us some background on your work history?
I have experience in both the elementary and middle school levels. I taught elementary for two years, and I taught middle school for six years. And then I moved into the administrative level in middle school for the last 11 years where I was the Assistant Principal for five years, and this will be my sixth year as the Principal of Don Juan Avila Middle School.
I've worked at both the Irvine Unified School District and the Capistrano Unified School District and so I have a broad range of experience in K–8 education. Esencia School will be the second school I've opened up. I actually opened up Vista Del Mar—where my kids go to school—as a teacher when it was a K–8.
And how about your family life?
My wife, Leah, is an elementary school teacher in the Santa Ana Unified School District, where she's taught for over 20 years.
Did you and your wife meet at school?
We were actually camp counselors in 1997 at what was Camp Frasier, where Irvine Meadows used to be. And so we were camp counselors and met at summer camp—that's where our love of working with kids started. My brother and his wife also met as camp counselors that same summer.
We have three kids currently in the Capistrano Unified School District: Jacob who's in eighth grade, Bradley in sixth grade, and Natalie in second grade. Jacob is involved in swimming right now and is going to be playing football at the high school next year, and Bradley and Natalie are avid dancers at San Clemente Dance and Performing Arts Center.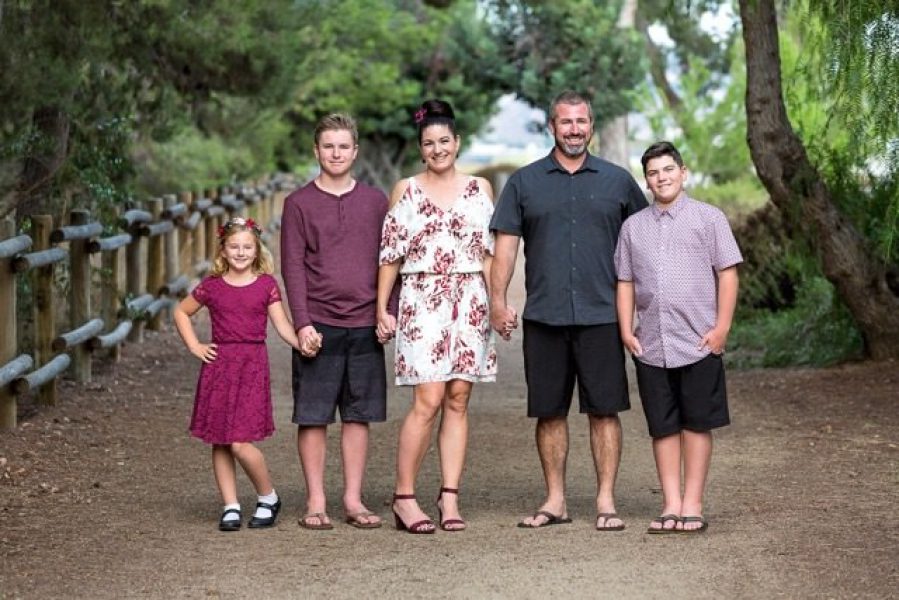 Now, let's get into Esencia School. Do you have any thoughts on what your personal philosophy is on school management and starting a new K–8 school?
Those that have worked with me know the type of principal I am. Some of the things they take from me have been kids before curriculum, knowing kids by name and by need, we build the school as a family, and that caring and connecting is non-negotiable on campus.
What happens when you have a K–8 school is you can do those things I just said at a much bigger level because you aren't just getting these students for three years or six years, you're getting them for nine years. You truly get time to invest in the families, and the families truly have time to invest in the school.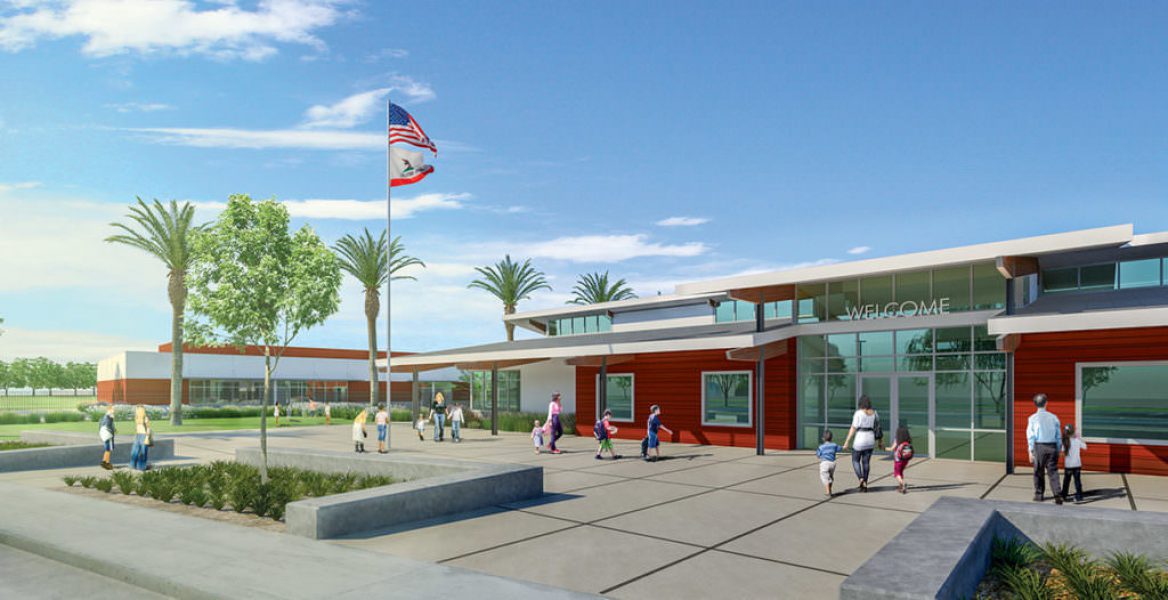 How will Esencia School embody the best of technology?
Moving forward in the 21st century, technology is part of our everyday lives. So it's figuring out how we use it to improve the instruction, not replace the instruction. It begins first within the learning environments at our school.
All classrooms will be set up with the most up-to-date technology in the classrooms—wireless, bluetooth—and the ability for teachers to turn any area to a learning area. We will be shifting the focus of the library into what they call an "Innovation Center," so it becomes a spot where kids can gather and work on projects based around different technological needs. Across the district, we have kids using Chromebooks, and every kid has a Google account. This is an integral part of what we do and how we communicate with each other so we will continue to use the Google platform for all students at our school.
One thing you mentioned is turning the library into an "Innovation Center." Is there anything you can share about what the students' experience might be like?
It'll be a multi-use kind of center. It'll have the components of a traditional library, but will be more interactive and interchangeable. So instead of it being that on Monday, the library is reserved for Mrs. Smith's class, it'll be set up so that multiple groups can go in and use it. There will be flexible seating, where students can group in different ways, and will have access to technology and literature in different ways.
Right. So more about collaboration and less about quiet reading.
Yes, more collaborative, with different spaces than the typical library.
Can you describe the design and layout of the school?
It begins with the flow of the school. You start with what we're hoping will be a good flow for school traffic so that everyone begins the day off in a positive manner. Our school, unlike many schools, is built on an "island," so there are four different areas to pull around onto, and we're hoping we begin with a good traffic flow.
The next would be safety: there's an access through the front of the school, rather than all over the campus. Then, we look at how the school is divided into areas: the kindergarten area, primary area, upper grade area, then the middle school area. Everyone will have access to fields, wide open space, and great learning environments where kids can gather outside the classroom to learn and investigate.
The Innovation Center will be the hub of the school, and another unique piece will be the joint-use relationship we will have with Rancho Mission Viejo to use The Pavilion. This giant gymnasium, which is adjacent to the school, seats upwards of 300 people, has indoor basketball courts, meeting spots, and allows us to open up that relationship and work with our community.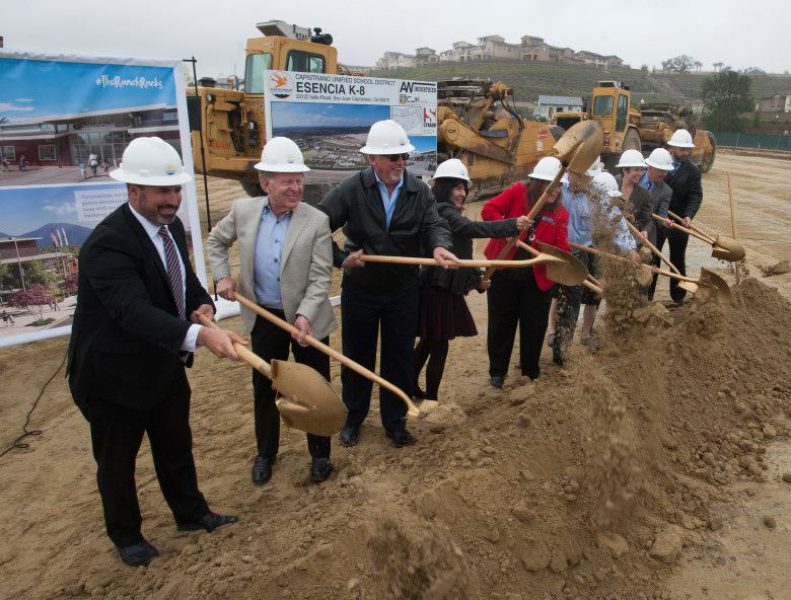 Given that this is the first school in the district to be built in a decade, what will stand out about the facility and the instruction experience?
What's nice is we've seen in the last 10 years that there have been many changes in how the space is used and how we use technology. Now, we've taken all the great things we've learned with the blueprints of old schools and what we've learned about instruction, so you're going to see that the classroom environment will be a lot more flexible in terms of spacing. Instead of a rigid this-is-the-front-of-the-classroom, this-is-where-the-learning-happens mentality, it will be a lot more conducive to collaborative learning.
The furniture is also going to play a large role and be a lot more mobile so that students with different needs can be accommodated. For instance, if a student needs to be seated lower or seated higher, or in a more collaborative or more isolated, that will be available to them. The classrooms will also be more mobile in that there will be no set storage, but instead mobile storage will allow the teachers to set up the classrooms the way that works best for their classes.
And then with The Pavilion, our school will be one of the only schools with a gymnasium at a K–8 level.
Are there any plans or renderings that you would be able to share with the parents of the students who will be attending the school?
Yes. I really believe in engaging the community in decision-making, so as it gets closer, I will be sharing that with the community. I've already done three different community engagements and there are more to come in future. At these engagements, I have the opportunity to get feedback from parents. I've also created a Facebook, Twitter, and Instagram to talk to people.
This community is very eager to share their excitement for this school. For many parents, this will be their first child going to school and they're excited to be a part of the process. From the beginning, I've told them, "I'm really not going to make the big decisions on my own. Like the mascot and the school colors, we're all going to be part of this." I let them know that I'm serving the school and it's all of ours, and we're not just making decisions that'll last for one or two years; we're making decisions that'll impact a hundred years from now. Every time I talk to the parents, they're excited about this opportunity to be a part of something new. And they love to share with me details about the community, and many say they moved to Rancho Mission Viejo because the school is coming.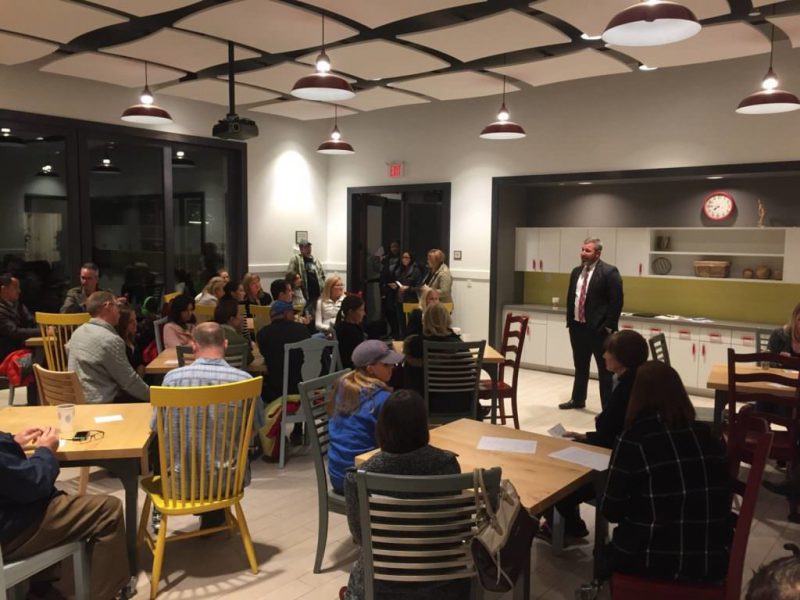 Would you like to learn more about Esencia School's Principal Wellikson? Connect with him on Facebook, Twitter, and Instagram, or join him at his next community gathering!
And for more about Esencia School, anticipated to open Fall 2018, click here.